The County of San Diego has received funds from the California Department of Public Health/Office of AIDS (CDPH/OA) since 1996 for the provision of HIV Education and Prevention (E&P) services. The County is dedicated to ensuring that the funds used for the prevention of HIV infection are used in a manner that utilizes best practices, cost effectiveness, accountability and consistency with community norms and local epidemiology. In San Diego County, funds are distributed through competitive procurements for each of the six Health and Human Services regions: Central, East, North Central, North Coastal, North Inland, and South regions. Allocations are based on the prevalence and incidence of HIV and AIDS cases in each region.
To accomplish the National HIV/AIDS Strategy released in 2010, the CDC released Funding Opportunity Announcement (FOA) for HIV Prevention Grant PS12-1201 for 2012 through 2017 which places greater emphasis on identifying individuals unaware of their HIV status, linking newly identified HIV positives to HIV primary medical care, increasing accessibility to HIV primary medical care for those populations most affected by HIV and retaining those who are HIV positive in HIV primary medical care as effective prevention strategies. The emphasis on Prevention with Positives (PwP), in particular, represents a shift in focus, requiring contracted E&P service providers to transition how they target activities as well as structure programs. This new approach is referred to as High Impact Prevention (HIP) by the CDC and in San Diego County.
The goal of High Impact Prevention (HIP) in San Diego County is to reduce transmission of HIV by providing Effective Behavioral Interventions (EBIs) and Diffusion of Effective Behavioral Interventions (DEBIs) targeted to individuals most likely to transmit HIV as well as HIV-negative individuals who are at highest risk for infection. EBIs and DEBIs are classifications given by CDC to interventions which have been scientifically evaluated for effectiveness to produce behavior change. Outcome objectives for HIP services include: 1) ensuring that individuals who are untested for or unaware of their HIV status get tested for HIV and receive the results; and 2) ensuring that HIV-positive individuals are receiving HIV primary medical care, adhering to medication regimens, maintaining awareness of their viral load with the goal of maintaining a suppressed viral load, and participating, when appropriate, in Partner Services (PS).
County of San Diego current High Impact Prevention service providers include: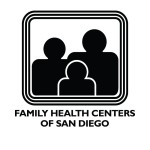 Family Health Centers of San Diego (FHCSD) serves those at risk in Central, East, and North Central regions of San Diego County with comprehensive HIV prevention, outreach, education, testing and support services.
Contact: Craig Reed, HIV Prevention Manager
(619) 515-2438
4040 30th Street, San Diego, CA 92104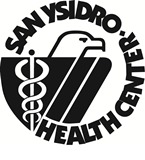 San Ysidro Health Center (SYHC)–CASA & Our Place serve those at risk in the South region and Southeast area of San Diego County providing a continuum of culturally sensitive HIV prevention activities, free confidential testing, and medical and supportive services.
Contact: Francisco Lopez, Prevention Program Coordinator
(619) 662-4161
CASA:
3045 Beyer Boulevard, San Diego, CA 92173


Our Place:
286 Euclid Avenue Suite #309, San Diego, CA 92114


Vista Community Clinic (VCC) serves those at risk in the North Coastal and North Inland regions of San Diego County, providing health education, free oral rapid HIV testing, risk reduction counseling, and specialized referrals.
Contact: Lauren Tullis, Project Coordinator
(760) 631-5000 x7157
1000 Vale Terrace, Vista, CA 92084



Provider Forms
If you are a HIP service provider, you can find the updated LEO-HIPOD forms here.
For directions regarding the Partner Services Partner Information Form, click here.